Bacon stands alone as one of the top great inventions in food. It can stand alone or be added into almost any food and that dish will be better for it. From the simple perfection of a BLT.... a moment to adore the lovely BLT...
... to the surprisingly wonderful
Bacon Chocolate Bar
, bacon DOES make everything better!
The wonderful guys at
J&D's
have made it their life's work to infuse our lives with bacon. I fell in love with their bacon salt and use it on just about everything.
So, of course with both mother and father loving bacon, would it be any wonder that our offspring would also have an almost unholy love for the smoky pork goodness of bacon? My son Connor... he is whip smart and funny. He loves... LOVES bacon. So, one morning, he was reveling in the flavor of dad's latest pick of bacon from the store and took us all with a phrase that we have now copyrighted:
After a day of chuckling about it, my son asked if we could make a tshirt with that on it. So, I set to creating a design and what we came up with seemed pretty awesome. I put it up on my art gallery under it's own category. I'm hoping, even if it's just for my son, that the idea takes off. He is constantly asking if anyone has bought a shirt yet. Only two so far, but I hope that other like minded folks will notice and find it clever enough to buy a design. If you are such a warm soul, you can check out the products by clicking on any image below.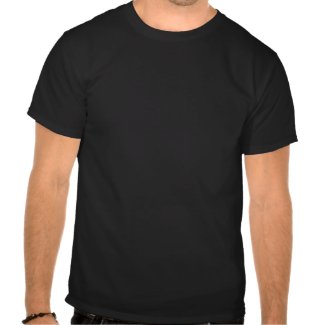 Danger Tastes Like Bacon
by
cnlbell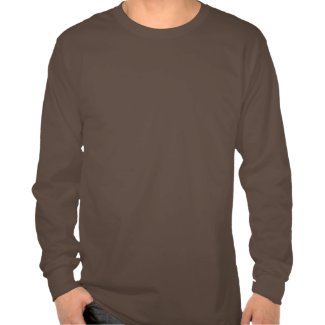 Danger: Bacon Flavored
by
cnlbell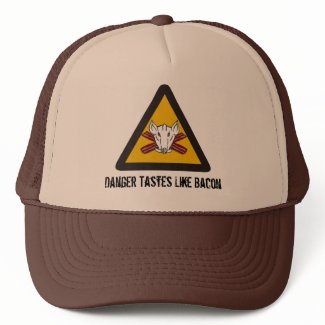 Danger Tastes Like Bacon
by
cnlbell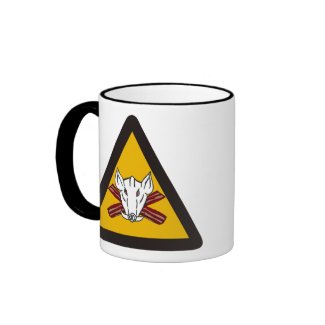 Breakfast Mug
by
cnlbell
There are more designs.
Kid's
and
women's tshirts
and I even made a
dog tshirt
. So, check out the
whole line
and maybe you will find a great gift for someone you know, who loves bacon.